Most Popular Shows
Acrobats of China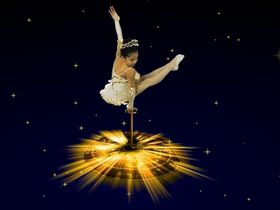 The "Acrobats of China Featuring New Shanghai Circus" gives Branson audiences the most electrifying and unforgettable performance they'll ever witness...it's purely magical! This high energy production features an exciting array of spectacular acrobatic feats, the kind of stunts that'll have you biting your nails and holding your breath!
Amazing Pets
Branson's "Amazing Pets" features delightful circus-like acts with an impressive cast of creatures! Cats galore, cuddly canines, and even brilliantly colored exotic birds put on a show sure to delight kids of all ages! It's a bit of magic, a touch of mayhem, and a whole lot of furry frivolity! It's "Amazing Pets"...it's fantastic family fun...and it's only in Branson!
America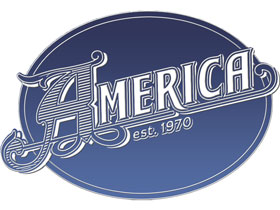 "America" is returning to Branson for a one-night only performance! Their best-known tunes include A Horse With No Name, I Need You, Ventura Highway, Don't Cross The River, Tin Man, Muskrat Love, Lonely People, Daisy Jane and Sister Golden Hair.
Andy Williams Christmas Extravaganza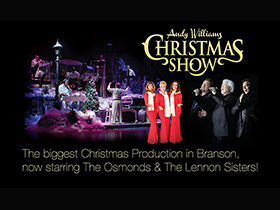 "Andy Williams Christmas Extravaganza" is a shining example of why there's no place like Branson for the holidays! Carrying on the tradition of the late and much-loved singer, Andy Williams, The 5th Dimension (Nov. 1 - Nov. 18) and famous sibling acts - The Lennons and The Osmonds (Nov. 19-Dec. 16) - headline one of Branson's hottest holiday happenings! They're joined by Illusionist Rick Thomas!
AYO starring Voices of Glory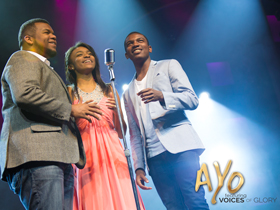 "AYO starring Voices of Glory" in Branson showcases the famous Cole siblings, Michael, Avery, and Nadia, the talented and captivating youngsters whose career was launched when America's Got Talent's television audience voted them into the Top 5. It wasn't only their impressive vocal abilities that captured hearts across the country; it was their irresistible charm, endearing politeness, and pure joy of performing!
Branson Country USA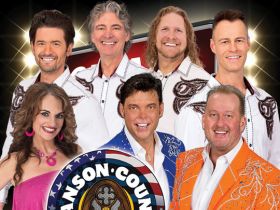 "Branson Country USA" is the show custom-made for anyone looking for a fabulous Friday night out! The talented cast of performers can't be beat, and this incredible show is also broadcast nationwide on television and radio. Enjoy the talented quartet, New South; vocalists Jackie Brown and Melody Hart, and co-hosts Mike Patrick and Jamie Haage as Jim Dandy, along with special guest stars.
Broadway's Greatest Hits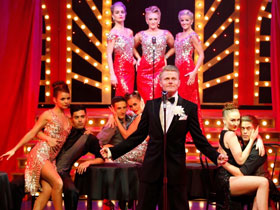 "Broadway's Greatest Hits" is the smash hit that brings you fabulous, exciting highlights of the greatest Broadway musicals of the last 50 years. This glamorous show takes you on a fast paced musical journey to New York City to experience nearly fifty musical arrangements from over twenty-five different Broadway classics including Phantom of the Opera, Les Miserables, Cats, Chicago, Oklahoma, My Fair Lady, Chorus Line, Wicked, Hairspray, Momma Mia… and many more!
Buckets N Boards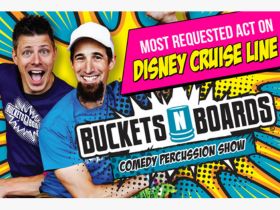 "Buckets N Boards Comedy Percussion Show" delivers Branson entertainment that easily stands out in a long list of excellent shows! Co-creators, Matt Levingston and Gareth Server, share their impeccable and slightly wacky skills that include precise percussion on a variety of surfaces, accompanied by delightfully silly songs, tap dancing, and lots of laughter!
Christmas Wonderland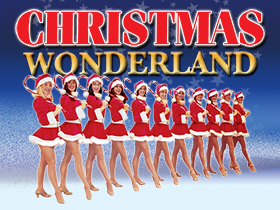 "Christmas Wonderland" in Branson reminds us all that Christmas is the most magical time of year! Filled with everything festive about this happiest of holidays, you'll experience the music you love best, including songs like Silent Night; Joyful, Joyful; Happy Holidays, Rockin' Around the Christmas Tree, and O Come All Ye Faithful.
Clay Cooper's Country Express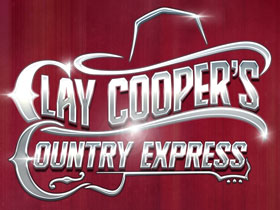 "Clay Cooper's Country Express" is a must-do for every visit to Branson! Headlined by Branson veteran artist, the incomparable Clay Cooper, this is one variety show that brings the music and fun in spades; it features some of Branson's most talented artists, including Tina, Colt, and Caden Cooper; Johnny Lonestar, Ezrah Noelle, comedian Matt Gumm, and a live band!
Comedy Jamboree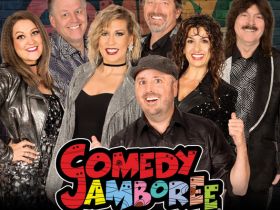 Branson's "Comedy Jamboree" is an electrifying extravaganza of music and mayhem...is there anything more fun than a live show that has everything? With a cast of lovable and eclectic comedic characters and talented musical artists, this is the show you'll bring the whole family to see! You'll be delighted by Applejack, Adam, Stretch McCord, the Grand Band with the Jamboree Singers, and piano genius, Tracy Heaston.
Dixie Stampede
Dolly Parton's "Dixie Stampede" is the perfect family destination in Branson for exciting entertainment and a fantastic, hope-you're-hungry, four-course feast! Featuring a rousing new overture highlighted by an amazing 150-foot LED video wall, 32 magnificent horses and a cast of top-notch riders, Dixie Stampede will thrill you with daring feats of trick riding and competition.
Down Home Country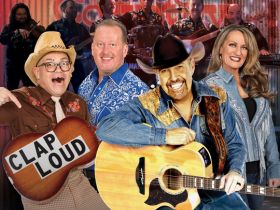 Branson's "Down Home Country" is country music at its downright best! And it's not just country; these immensely talented singers and pickers give you a taste of gospel, bluegrass, and western swing as well. Jamie Haage, Melody Hart, and comedian Jarrett Dougherty are joined by the Grand Band to give you a rousing great time!
Dublin's Irish Tenors and The Celtic Ladies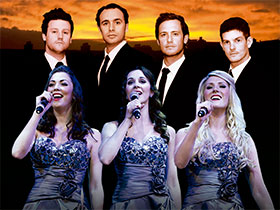 "Dublin's Irish Tenors and The Celtic Ladies" features some of the best performers in Branson, Missouri! You'll hear a nice variety of songs like Scarborough Fair, Nessun Dorma, We are the Champions, and the Irish favorite, Danny Boy.
Grand Jubilee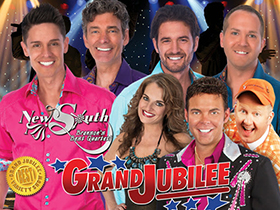 With "Grand Jubilee," all the key ingredients are there in abundance...great vocalists, masterful musicians, comic geniuses, and unforgettable family-friendly fun...get your seats reserved now for a live show of grand proportions...Branson's "Grand Jubilee!"
Hallmark Presents Maxine's Christmas Carol
"Hallmark Presents Maxine's Christmas Carol," and Branson will have a holiday show even the Grinch would envy! The call-it-like-she-sees-it, lovable curmudgeon delivers the iconic story with song, dance, and a heaping helping of merry and mirth, sprinkled with the best of her rude mood, and just a dash of attitude!
The Haygoods
"The Haygoods," celebrating 25 years of legendary family entertainment with an ALL NEW show for 2017, is an amazing Branson experience! Excellent choreography, exquisite harmonies, state-of-the-art sound and special effects, a delightful sense of humor, and energy that never quits, you get it all in one show from one phenomenal family! It's easy to see why "The Haygoods" pack the house night after night!
Illusionist Rick Thomas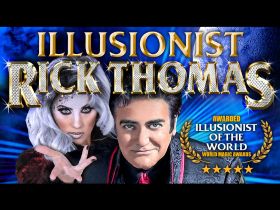 "Illusionist Rick Thomas"...graceful, athletic, mysterious, and oh so magical! This world travelling, world class artist of enchantment begs the question ...is it just an illusion...or is it truly magic? Find the answer and be thoroughly entertained and thrilled by "Illusionist Rick Thomas" in Branson!
it starring the Hughes Brothers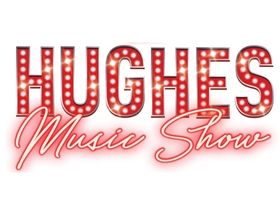 "it Starring the Hughes Brothers" fills the Branson stage...literally! More than 50 members of the Hughes clan employ a wide array of musical gifts, including magnificent dance moves, exceptional skill on a variety of instruments, and vocals highlighted by impeccable harmonies.
Legends in Concert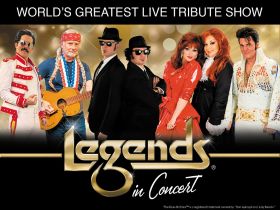 Branson's "Legends in Concert" is the world's greatest tribute show! With amazing artists delivering uncanny performances of the biggest names, the revolving lineup features Elvis, Barbara Streisand, The Blues Brothers, Bruno Mars, Johnny Cash, Michael Jackson, Adele, George Strait, Alan Jackson, The Temptations, and Frank Sinatra.
Main Street Lake Cruises Landing Princess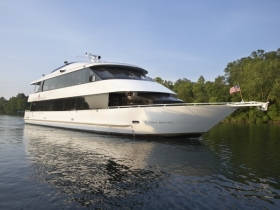 "Main Street Lake Cruises' Landing Princess" offers Branson's only luxury cruise on beautiful Lake Taneycomo! This captivating one-and-a-half hour dinner cruise takes place aboard a 100-foot yacht with a well-stocked cash bar, lovely dining and reception areas, two full-sized restrooms, and glass-enclosed decks perfect for viewing the scenery.
Main Street Lake Cruises Lake Queen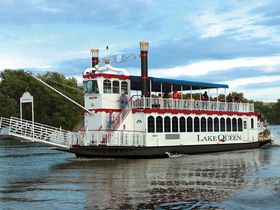 "Main Street Lake Cruises' Lake Queen" is the perfect way to enjoy time on the lake in Branson! On a "Lake Queen" lunch cruise, you'll have access to a climate-controlled lower deck, an open-air upper deck, and restrooms. The captain shares information about the lake, landmarks, and wildlife you may encounter, including the majestic bald eagle.
Million Dollar Quartet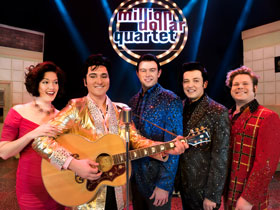 "Million Dollar Quartet" captures the infectious spirit and thrilling sounds of a singular moment when four of the music industry's most extraordinary talents - Elvis Presley, Johnny Cash, Jerry Lee Lewis, and Carl Perkins - came together for one of the most memorable nights in music history!
Moon River and Me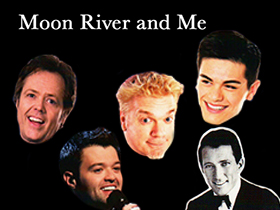 "Moon River & Me" pays tribute to the life, the music, and the wonderful man himself, Mr. Andy Williams! Starring the sensational Jimmy Osmond, it's filled with award-winning music, video footage, and Jimmy's memories of his friend and mentor. Add the singing talent of Charlie Green and comedy magic of Chipper Lowell, and this is one powerful show!
Moses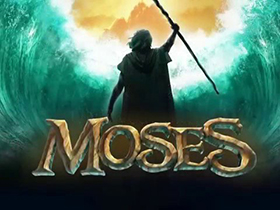 "Moses" brings the Bible tale to life in Branson! This epic adventure... this powerful story...this biblical tale of one man's journey from humble and broken to the follower of God who delivers the children of Israel from enslavement, is shared by a phenomenal cast, astonishing sets, a brilliant score, and stunning costumes.
Neil Sedaka
Singer. Songwriter. Composer. Pianist. Author. These are just a few of the titles that can be used to describe "Neil Sedaka," famous for hits such as Stairway to Heaven, Calendar Girl and Breaking Up Is Hard To Do. See him in Branson for one night only - October 21!
New Jersey Nights
"New Jersey Nights" presents the amazing harmonies and timeless music of Frankie Valli & The Four Seasons, right here in Branson, Missouri! You'll be thrilled to hear favorites like Sherry, Rag Doll, Can't Take My Eyes Off You, Big Girls Don't Cry, Walk Like A Man, Oh What a Night and so many more!
New South Gospel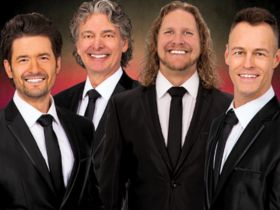 "New South Gospel" in Branson is southern gospel music that's as good as it gets! You'll be treated to everything you love about gospel...inspiring hymns, touching lyrics, and upbeat numbers that get you movin'! This brilliant quartet belts out your favorites, exceptional gospel songs from long ago to today's rousing numbers, and they're backed up by the Grand Band with Tracy Heaston, and vocalists Jackie Brown and Jim Dandy.
Paul Anka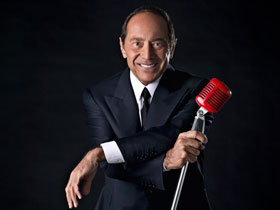 "Paul Anka" is making a stop in Branson for 2017! "Paul" is known best for his hits like Diana, Lonely Boy, Puppy Love, and Put Your Head on My Shoulder. He also wrote the theme for The Tonight Show Starring Johnny Carson and one of Tom Jones's biggest hits, She's a Lady.
Pierce Arrow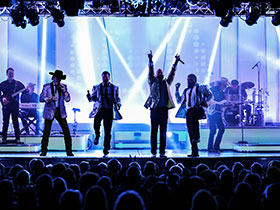 "Pierce Arrow" puts the hot in Branson entertainment! Always cutting edge and top quality, you can count on these seasoned performers to put on a high energy show, and to change it up throughout the year. "Pierce Arrow" has created a loyal base of fans who return time and again for a show that's always offering something new!
Presleys' Country Jubilee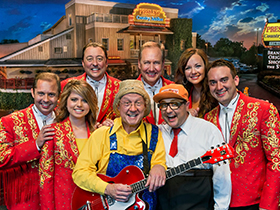 Branson's "Presleys' Country Jubilee" celebrates 50 years of keeping audiences delightfully entertained! Instrumental in helping to create the live show industry in Branson, this fabulously gifted family continues to thrill their loyal and newfound fans alike with spectacular country and gospel music, and the clever comedy antics of Herkimer and Cecil!
Puttin' On The Ritz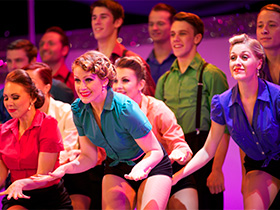 "Puttin'on the Ritz" is 'lavish, glittering, and hugely entertaining' says the UK Press, and this splendid song and dance production is coming to Branson! It features the timeless tunes of yesteryear...classics from our greatest composers - George Gershwin, Irvin Berlin, and Cole Porter; the type of songs that live on through generations of music fans.
Raiding the Country Vault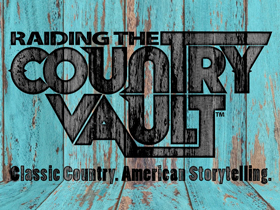 "Raiding the Country Vault" brings together musicians from country music's most iconic acts to play the biggest hits of America's most beloved genre, featuring country music's most renowned favorites by legendary artists including: Conway Twitty, Patsy Cline, Johnny Cash, Buck Owens, Charlie Daniels Band, Willie Nelson, Waylon Jennings, Garth Brooks, Dolly Parton, Dwight Yoakam, George Strait, and many, many more.
Righteous Brothers
"Bill Medley" joins forces with one of the most versatile vocalists in America, "Bucky Heard," to bring "The Righteous Brothers" back to the stage. This concert experience features a string of their biggest #1 hits, including Soul & Inspiration, Unchained Melody, Rock and Roll Heaven, Medley's Grammy-winning Dirty Dancing theme The Time of My Life, and much, much more!
Sara Evans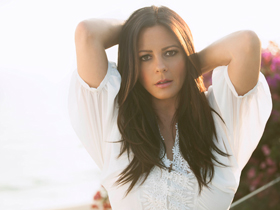 Sara Evans" will be performing in Branson! You've got just one night to see this incredible country music star; on October 15 she'll be sharing songs from her impressive list of hits, including five songs that made it to #1 on the Country chart: A Little Bit Stronger, No Place That Far, Suds in the Buckets, Born to Fly, and A Real Fine Place to Start.
Showboat Branson Belle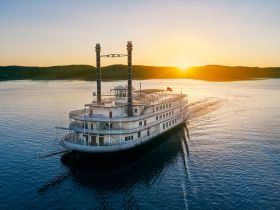 "Showboat Branson Belle" invites you to come aboard for a sensational lake cruise, with excellent entertainment and a superb three-course meal. The show is phenomenal, and there's a variety of seasons and times from which to choose. Join America's Celebration of Family when Celebrate returns to the "Showboat" stage!
Silver Dollar City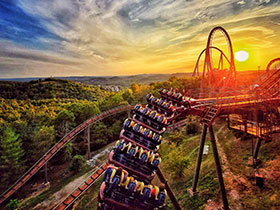 "Silver Dollar City"...when it comes to phenomenal, world-class theme parks, it doesn't get any better than Branson's biggest attraction! Live music, thrilling rides, demonstrating craftsmen, incredible food, exceptional shopping, amusements for the little ones, seasonal and themed festivals and events, and even more awaits you!
SIX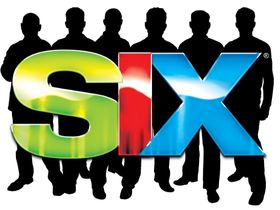 "SIX" - for thousands of Branson visitors every year, that one word alone defines a complete entertainment experience! Sensational harmonizing, fascinating instrumental sounds straight from their mouths, six brothers brimming with talent, polished professionalism, and a healthy dose of mirth and merriment, they'll entertain and charm you right from the opening note!
Tanya Tucker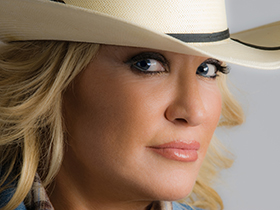 "Tanya Tucker," the beautiful and delightfully edgy country music superstar, is coming back to Branson for an exclusive, one-night performance! She's a multi-award winning, sweet and sultry, country music superstar with a delightfully husky growl! Her hits include Delta Dawn, Would You Lay With Me, Just Another Love, and Strong Enough to Bend.
The Lettermen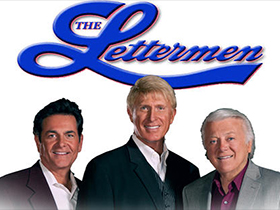 "The Lettermen," one of music's most memorable and successful singing trios, returns to the Branson stage! Their many hits include romantic standards like Put Your Head On My Shoulder, Hurt So Bad, Our Winter Love, and Goin' Out of My Head/Can't Take My Eyes Off You. It's the kind of music that makes you feel just plain happy inside!
The Texas Tenors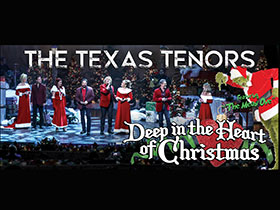 "The Texas Tenors," the extremely talented and exceptionally charming trio of handsome troubadours, continue to be one of Branson's favorite acts! "The Texas Tenors" Deep in the Heart of Christmas," is a sensational holiday show designed to bring out that feeling of a traditional family Christmas with singers, dancers, and a real Christmas choir.
Titanic Museum Attraction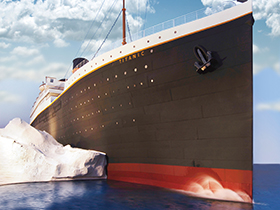 The "Titanic Museum Attraction" is one of Branson's favorite attractions! Not simply a museum, it's an interactive attraction that shares the stories of those who were onboard for the famous ocean voyage that has fascinated the world for more than a century. Look for special tributes and celebrations throughout the year!
White Water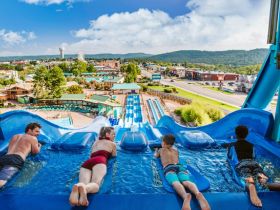 Branson's "White Water" is loaded with water-logged laughter at every turn! Rides, slides, and landlubbers' high tides can be found in a variety of exotic, island-themed areas in this 13-acre, 2 million gallons of water, wet wonderland. Enjoy thrilling and relaxing rides alike, including KaPau Plummet, Kalani Towers, and the massive Surf's Up Wave Pool.